Filter Media Recovery – Dry Suction Units – Big Bag Fillers
Modern day filtering, treatment and pollution/odour control systems regularly use media such as resins, sands, carbons, course gravel etc. The media is normally contained in vessels with only small manlid access. To ensure optimum performance of such essential equipment it is necessary to change out the media on a 6 month or annual period. Current methods used by Companies or Contractors involve either manual removal (buckets) or suction tankers. Both of these methods are slow with health and safety implications such as dust and manual handling. Lehane Environmental has the ultimate solution with its Dry Suction Big Bag Filler.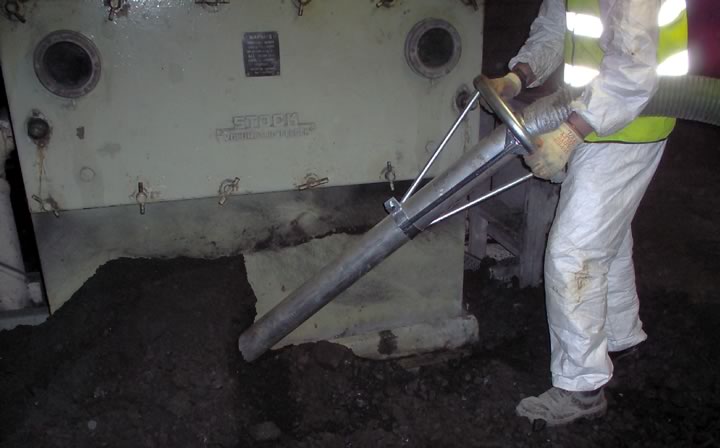 This unit is the only one of its kind in the country making us the market leader in the safe removal and bagging of media. The media is suctioned out using ultra high powered suction into a special hopper which fills big bags (FIBCs). The unit is remote controlled offering the operators total control at all times to ensure the highest safety standards. The unit is specifically designed for dry dusty wastes and as such all dust issues are dealt with effectively. An automatic filter cleaning system is built into the unit to ensure the highest removal efficiencies of the dustiest loads.