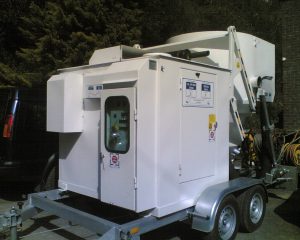 The removal of powders, dusts, resins, catalysts etc can be a significant headache for health & safety managers. Lehane Environmental can however solve this headache.
Our Dry Suction Unit is capable of suctioning such material into its hopper body and discharging the contents into FIBC Bags (1m3 bags).
There is no dust discharge and consequently no health & safety implications for personnel.  The unit is equipped with a full dust filtration unit which automatically cleans itself every 15 mins.