Oil Terminal & Garage Forecourt Services
An overview of our Oil Terminal & Garage Forecourt services:
Lehane Environmental can provide legal on-site treatment of your interceptor waste using state of the art equipment. The unit is fully computer controlled with on line analysers which shut the unit down in the event of failed discharge levels.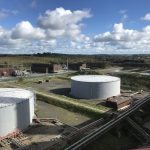 Petroleum Tank Cleaning To Gas Free Standards
Petroleum Tanks can be highly volatile and so safety is of paramount importance to ensure the safety of site personnel and the general public. Lehane Environmental's procedures for the cleaning of petroleum tanks are certified under our OHSAS 18001 Health & Safety Management System.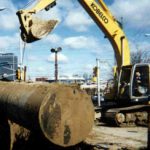 Underground Storage Tank Decommissioning
Lehane Environmental's specialist tank cleaning team can provide for the safe decommissioning of all underground storage tanks (USTs). We are recognised nationwide as the industry leaders in safe decommissioning procedures and have been called in to many sites after contractors have attempted to decommission tanks with disastrous results.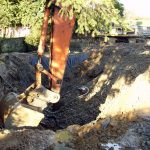 Soil Remediation (Insitu & Dig & Dump)
Contaminated soils are encountered on many sites as a result of uncontrolled discharges, spillages or historical activities. Contamination levels and contaminants vary and so different remedial options are available.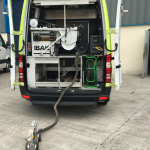 CCTV Surveying (ATEX – Explosion Proof)
Lehane Environmental operates a number of survey vehicles which have modern CCTV Equipment (incl. ATEX) to enable surveying of pipes with diameters from 40mm to Large Culverts. Our Survey Equipment offers Pan & Tilt Options which provide excellent examination of laterals and faults.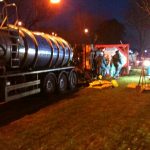 Spillage Clearance & Pollution Control
Lehane Environmental provides a 24 Hour Emergency Spillage Response Service to all sectors of Irish Industry. We maintain a range of specialist equipment which can be on route to the relevant site at short notice.