Covid-19 / Coronavirus – Biohazard Deep Cleaning & Decontamination Service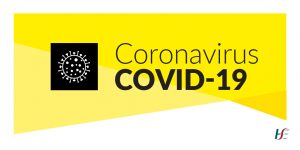 Covid-19 / Coronavirus is going to have a significant impact on business going forward for the foreseeable future.
Lehane Environmental has provided a full Biohazard Cleaning Service over the last 10 years and we have specialist equipment and chemicals for the disinfecting of buildings and surfaces.
In terms of infection control, "Log Reductions" demonstrate how effective a product is at reducing pathogens.  The greater the log reduction, the more effective the service is at killing bacteria and other pathogens causing infections.  Lehane Environmental provide a fogging service to a 6 log Kill standard (i.e. 99.9999% reduction).
This service can be used for the cleaning of an area which is suspected to have been contaminated by persons who have contracted Coronavirus / Covid-19.  The demand for this service in the months ahead is an unknown variable. We have some contractual obligations and CSR obligations for example the fire services and essential utilities. Resource availability, including chemical, equipment and manpower are potential issues.
What are your contingency plans fore Covid 19 Coronavirus –
Preventative Cleaning/Fogging (for buildings or specific business continuity risk areas such as control rooms)
Cleaning of Buildings/Areas following Suspect Contamination
Cleaning of Buildings/Areas following Confirmed Contamination
Do you have your own resources/chemicals etc that can deal effectively with preventative and/or confirmed/suspected contamination
The fogging approach following cleaning of touch surfaces is the most effective. The volume of resources, chemical/equipment/manpower is dependent on the physical sizes of these rooms/buildings. If you wish to avail of our Biohazard Service, we would need to have details of what response you require and physical dimensions etc of the areas you want to treat from either a preventative or active response basis. We can advise the volume of chemical that would be required to facilitate this service.
Lehane Environmental's Contingency Planning;
Lehane Environmental has been putting in place contingencies for the continued operation of our business over this period. This includes daily decontamination processes, avoidance of unnecessary visits, restricted site access, social distancing, updated prework start procedures, deployment of handgel and wipes throughout our site and vehicles. We have also implemented procedures for site works including use of own biros for signing documentation, photographing work/delivery dockets, reducing numbers travelling in vehicles, etc. Our personnel are used to decontamination processes and dealing with high risk incidents and as such we are more prepared than most organisations. We have also reinforced the necessity to maintain active control in employees' personnel life as this is where a significant exposure lies for our personnel.
If you have any queries in relation to the Coronavirus Cleaning, please contact Martin Lehane EHSQ Director.
Stay Safe.