"One" Total Environmental Solution
Have you "ONE"?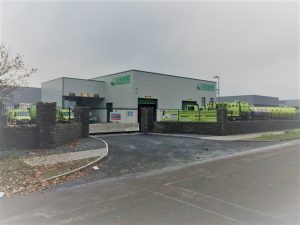 One is Lehane Environmental's new Total Waste Management Service.
The essence of ONE is to reduce the administrative costs invcurred by Clients in handling their waste whilst at the same time ensuring their service provider maintains high standards
ONE – Point of Contact
ONE – Supplier Invoice Account for Waste
ONE – Payment
ONE – Supplier to Audit
ONE – Provider who maintains all licenses, insurances & permits of all disposal facilities
ONE – Supplier for your Annual Environmental Report Waste Data
ONE – Lehane Environmental's Total Waste Management Service provided with 3 standards – ISO 14001 Environmental, OHSAS 18001 Safety & ISO 9001 Quality.
When you manage multiple environmental responsibilities and their associated liability, you must rely on the capabilities and expertise of your service provider. Lehane Environmental will meet the criteria you use to determine the most viable environmental service partner. By choosing Lehane Environmental, you can eliminate the hassle of managing multiple contractors, allowing you to focus on your project and control costs.