Please select from the list below for an overview of our Spillage Clearance & Pollution Control services: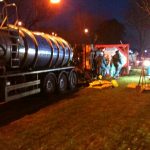 Emergency Response / Spill Clean Up
Ambipar Response provides a 24 Hour Emergency Spillage Response Service to all sectors of Irish Industry. We maintain a range of specialist equipment which can be on route to the relevant site at short notice to facilitate an effective spill clean up operation.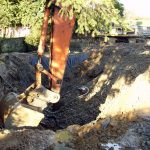 Soil Remediation (Insitu & Dig & Dump)
Contaminated soils are encountered on sites as a result of uncontrolled discharges, spillages or historical activities. Contamination levels and contaminants vary and so different remedial options are available. Ambipar Response can provide a Turnkey Solution for cont. soil.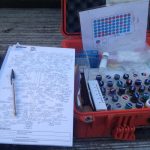 On-Site Testing Equipment & Sample Retrieval
Ambipar Response provides a range of specialist field testing equipment to provide for waste/product identification and site characterisation. The use of such equipment increases the efficiencies of these works whilst reducing costs.
Due to the significant volume of absorbents and UN Approved Drums that our Company uses every year, we are able to offer our Client's the benefits of our bulk purchasing power. UN Approved Drums, IBCs, FIBCs, Absorbents, Booms, Spill Kits, Pads, Socks all in stock in Little Island depot.