Confined Space Entry Equipment Etc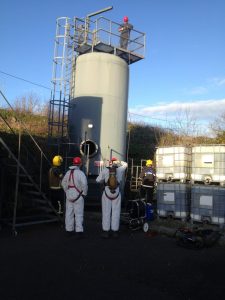 Safety of our personnel, besides being a legal requirement is of paramount importance to our Company. Our operators are highly valued within our organisation and all procedures and equipment is made available to our operators to ensure the protection of their health & welfare.
Our CSE Equipment includes; Breathing Apparatus, Rescue System, Gas Detectors, No Motion Alarms, BA Cylinder Trolleys, Air Filtration Units, Escape Sets etc.
See Link to Environmental Site Services